Wishtel + Intel to Offer Tablets at Rs. 7,000 for Enterprises in India
|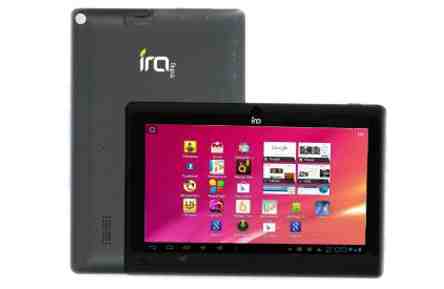 Wishtel, a leading tablet manufacturer in India, has partnered with Intel for its new range of IRA tablet PCs for Enterprise Applications.
Launched today, July 30, the product range includes two tablets– IRA IA, operating on Android OS; and IRA IW, operating on Windows.
The new range will be powered by partner Intel's Z2500 Series (Clover Trail Plus) Processer 1.2GHZ / 2.0 GHz. and 3700 Series (Baytrail) Processer 1.3GHZ / I.8GHZ CPUs. The tablets are available in three screen sizes, 7", 8" and 10.1".
[ Also Read: LG Expands Tablet Series with New LG G Pad Tablets ]
A home-grown brand, Wishtel's Ira range of tablet PCs are aimed at providing a better user experience at an affordable price. According to Wishtel, the price ranges between Rs.7,000 and Rs.18,000.
"The partnership with Intel goes on to reiterate our commitment towards our enterprise consumers," said Milind Shah, CEO, Wishtel.
The IRA range of Enterprise Tablets are optimized for Enterprise Solutions like MDM, Video conferencing, Cloud Computing, Office and Mail clients, ERP Implementation. They also enable enterprises to introduce 'Bring your Own Device' (BYOD) concept.
Photo courtesy: Wishtel
Leave a Reply