How to Convert PowerPoint to HTML5 for Free
|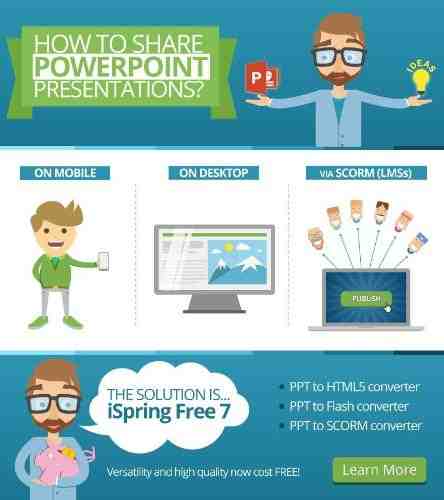 Software vendor iSpring released iSpring Free 7, the latest version of its free PowerPoint to HTML5 converter. This tool makes possible converting PowerPoint to a mobile-ready format.
iSpring makes presentations viewable across all platforms: PC, Mac, iOS, Android, and Windows Phone.
After conversion, images remain clear and all PowerPoint effects, including animations, transitions, and even triggers, keep working as in the original PowerPoint presentation, says the company.
The full list of iSpring Free 7 capabilities is available at iSpring website.
Leave a Reply