TCS Enters the Football Field with SocialSoccer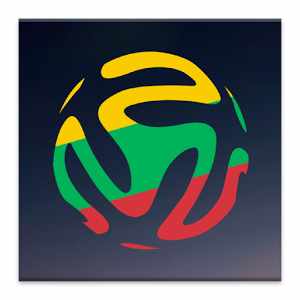 To help soccer fans follow the online conversation during the 2014 FIFA World Cup tournament, Tata Consultancy Services (TCS) has reimagined the World Cup experience by launching a brand new app.
TCS SocialSoccer aims to give fans an immersive social experience through their smartphones or tablets. Soccer fans can track the mood and thoughts of fellow fans from around the world about teams, players and key events, aggregated in real-time.
TCS SocialSoccer aggregates real-time analysis of all matches based on Twitter data, tracking sentiment and key talking points from pundits, 'footballers' and fans from across the globe.
---
Related Articles
Released: EA SPORTS 2014 FIFA World Cup Brazil
Budweiser's Rise As One for FIFA World Cup
FIFA World Cup Anthem: "Dar um Jeito (We Will Find A Way)"
FIFA World Cup: Coca-Cola Launches "The World's Cup"
Nike "Winner Stays" Film in the Risk Everything Football Campaign
Coca-Cola vs. Pepsi: Cola Wars on the Football Field
Coca-Cola Releases 'The World is Ours' by Aloe Blacc
Budweiser and FOX to Release Football Documentary Films
Football Fans to Get Field Experience on Their Mobiles
DISH Network Prepares for Summer of Soccer
Free-to-Play PC Game EA SPORTS FIFA World in Open Beta
Studio Rio Presents: The Brazil Connection
McDonald's Helps Youth Visit Brazil for FIFA World Cup
Bangalore Students Selected for FIFA Football Event in Brazil
Will Germany Win the 2014 FIFA World Cup?
Hyundai Goes Digital for Sonata with #BecauseFutbol
Let's All be Fútbol Fans with Supermodel Adriana Lima
---
Users can follow all games and monitor the performance of their team and favorite players. The app is fully interactive, enabling fans to interact with other supporters, identify the biggest talking points from specific matches and monitor sentiment.
Key features of the app include:
Pre- and post-match analysis of all games during the 2014 FIFA World Cup
Real-time analytics of Twitter buzz and trends during matches
The ability to follow your favorite teams and get up-to-date stats on the app's home screen
Location-based sentiment analysis – find out where teams and players are receiving the most support from around the world
Compare online conversations around every team and player
Schedules, scores and key moments of every game
TCS SocialSoccer app is available on iOS and Android devices.
Based in India, Tata Consultancy Services (TCS) is an IT services, consulting and business solutions organization.
Photo courtesy: TCS