Man Used Social Media for Sex Trafficking; Receives 40-Year Sentence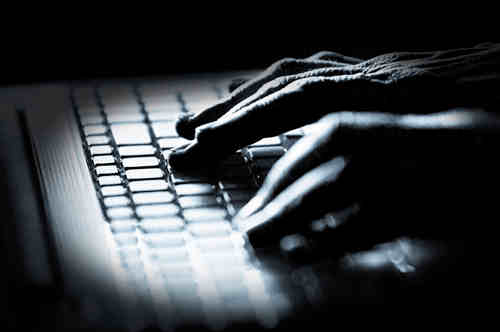 A Houston man was recently sentenced to 40 years in prison on child sex trafficking charges after identifying and contacting young girls through social media platforms and then luring them into prostitution.
[
Should Prostitution Be Legal?
]
Back in 2012, 20-year-old Tevon Harris—aka "Da Kidd" or "King Kidd"—didn't have a legitimate job. He lived on and off with his mother but mostly moved from one motel room to the next.
And he was very good at manipulating people. Harris trolled social media websites looking for vulnerable young girls he could sexually exploit. Online, he complimented them. He offered them modeling jobs. And he promised them lots of money.
Some agreed to meet with him, and he would go and pick them up. But what waited for them was not the glamorous modeling world. It was a nightmarish world of motel rooms, forced sexual encounters—with Harris himself and then with paying customers—and other degrading and violent acts.
Using photos he took or occasionally pilfered from the victims' own social media pages, Harris advertised the girls' services on various Internet websites.
---
Related Stories:
Mr. Obama, Are Islamic State Terrorists Really Good on Social Media?
Islamic State Hostage Abdul-Rahman Kassig's Family Uses Social Media
Documentary Exposes America's Cultural Obsession with Sex
---
The case was investigated by the FBI's (Federal Bureau of Investigation in the U.S.) Child Exploitation Task Force in Houston, one of many child-focused task forces, working side by side with partner agencies to investigate individuals and criminal enterprises responsible for victimizing young people.
The Houston task force works closely with the Houston Police Department—in particular, its Vice and Juvenile Sex Crimes Divisions—and it was Houston uniformed officers who recovered one of Harris' victims and subsequently notified the task force.
The task force collected enough evidence to convince Harris to plead guilty. There was also enough evidence to prompt the judge to order that—after serving his 40-year sentence—Harris spend the rest of his life on supervised release. He's also required to register as a sex offender.
While the dangers and pitfalls of social media cannot be overstated, especially for young people, FBI offers a few tips on how to stay safe online:
Only "friend" and connect to people online that you know personally.
Set your social media security settings so that only confirmed friends and connections can see what you are posting.
Never post a picture of yourself or write anything on social media sites—or in e-mails and text messages—that you wouldn't want the world to see.
Be wary of giving anyone you meet through social media your phone number, e-mail address, or home address. Use common sense.
And most importantly, be aware that anyone you meet online may not be who they say they are.
FBI released this story Tuesday to inform the general public about the use of social media.
Information / Photo courtesy: FBI