Comic-Con Welcomes 14-Foot Tall Giant Creature
|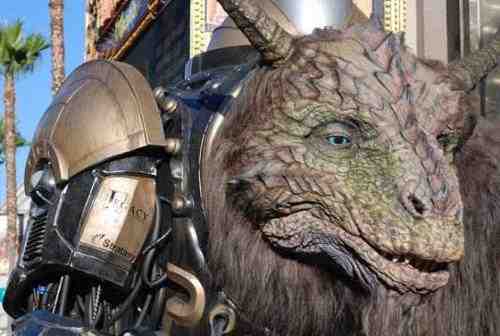 Stratasys Ltd., a company offering 3D printing solutions, announced it has collaborated with the Stan Winston School of Character Arts, Legacy Effects, Condé Nast Entertainment and WIRED to create a 14-foot tall giant creature which will be showcased at the Comic-Con International 2014 conference. The conference takes place July 24-27 in San Diego, California.
The giant creature was designed by artists at the Stan Winston School. Engineers and technicians at Legacy Effects – the studio that brought to life Iron Man, Avatar, Pacific Rim and RoboCop characters – worked with Stratasys to build dozens of 3D-printed parts to create the character.
[ Also Read: Enter the World of 3D Entertainment with 3doo Marketplace ]
More than one third of the giant creature was 3D printed, including the chest armor, shoulders, arms and fingers. A variety of Stratasys 3D Printers were employed in the build process, including the Fortus 900mc which uses FDM 3D printing technology to build durable parts as large as 36 x 24 x 36 inches.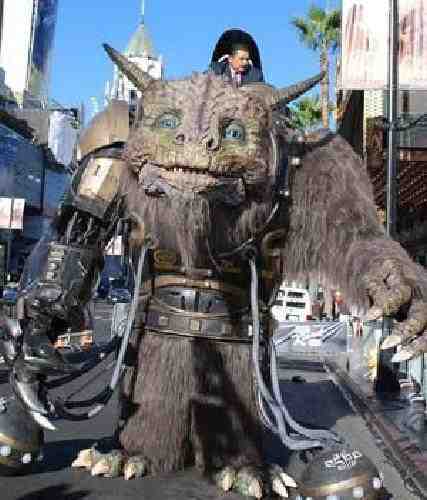 The parts were created using ABS-M30 thermoplastic material, which has mechanical properties suitable for functional prototypes, jigs and fixtures and production parts.
[ Also Read: Netflix Acquires Tech Documentary "Print The Legend" ]
In addition to 3D printed parts, the creature integrates a variety of video and sensor technologies to offer attendees at the event, as well as fans online, a unique interactive experience with the character.
Stratasys Ltd. (Nasdaq: SSYS), headquartered in Minneapolis, Minnesota and Rehovot, Israel, is a leading global provider of 3D printing and additive manufacturing solutions.
Leave a Reply