Microsoft Debuts New Xbox One Option with Exclusive Games
|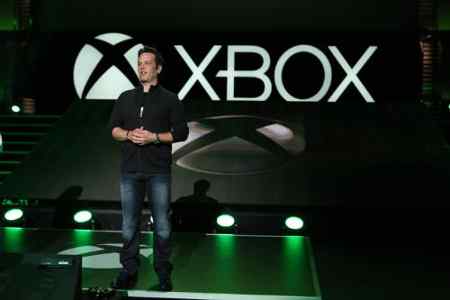 Monday, on the eve of the Electronic Entertainment Expo (E3), Microsoft Corp. unveiled the future of gaming on Xbox One through a lineup of games.
This holiday season on Xbox One, gamers will enjoy a collection of games with "Halo: The Master Chief Collection," as well as exclusives such as "Sunset Overdrive," "Forza Horizon 2," "Fable Legends" and "Dance Central Spotlight."
Showcasing the power of the cloud and the multiplayer experience on Xbox Live, Xbox exclusives shared the stage with blockbusters such as "Assassin's Creed Unity," "Call of Duty: Advanced Warfare," "Evolve" and "Rise of the Tomb Raider," and independent games such as "INSIDE," adding to a growing library of games on Xbox One.
In addition, now gamers can choose to buy an all-new Xbox One option for $399. Xbox One with Kinect will continue to be available.
"We are committed to delivering amazing experiences that will help define this generation of games and delight the millions of passionate Xbox fans around the world," said Phil Spencer, head of Xbox.
Xbox is Microsoft's premier entertainment brand for the TV, phone, PC and tablet.
In the picture above: Phil Spencer, Head of Xbox, at the Xbox E3 2014 Media Briefing at the Galen Center on Monday, June 9, 2014 in Los Angeles. (Photo courtesy: Microsoft, by Casey Rodgers / Invision for Xbox / AP Images)
Leave a Reply