Katy Perry Appears on Mobile Screens with Her First 3-D Avatar
|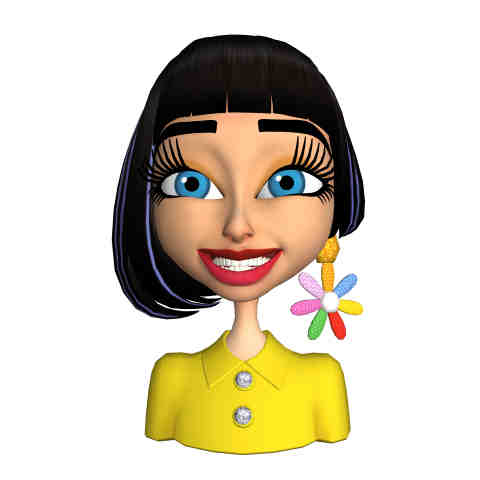 Katy Perry and Intel Corporation announced Thursday that the pop icon will adopt the latest trend in video messaging, with the launch of her first 3-D messaging avatar.
Katy's custom-created avatar will be available exclusively on the over-the-top video messaging application Pocket Avatars by Intel. Katy is popular among her fans, known as "KatyCats."
"Katy's dynamic approach to social media and strong connection to youth culture made her an ideal collaborator for the new Pocket Avatars by Intel service," said Rich Hannah, general manager, Pocket Avatars at Intel Corporation.
Pocket Avatars by Intel is a communication tool for Katy fans to connect and share. People communicate via animated 3-D avatars that serve as alter egos. Katy fans will be able to select her avatar from a broad selection within the Pocket Avatars by Intel app, and to record and share personalized messages that mirror their own facial gestures and voice.

The avatars featured in personal messages can smile big and small, blink or wink, raise and lower eyebrows, stick out their tongue, blow a kiss, and even sing the lyrics to the latest Katy Perry hit.
Katy fans can then send the message to friends, family and other KatyCats through the Pocket Avatars by Intel messaging service or by text, email or social networks such as Facebook and Twitter.
Pocket Avatars by Intel is a free mobile app available on both iPhone and Android. The Katy Perry avatar is priced at $1.99.
Leave a Reply