How to Manage Facebook Ads on Your Mobile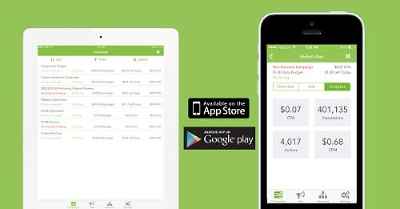 Designed to provide social advertisers the ability to monitor and manage campaigns from their mobile devices, a company called Kuhcoon has introduced its Facebook ads management mobile app.
According to the company, Facebook advertisers now have the ability to track, pause, and delete campaigns from the palm of their hand.
Beta-launched in January 2014 and brought to market today, April 15, Kuhcoon app targets small and medium businesses as well as agencies and enterprises.
[ Also Read: Can Online Advertising Help Small Businesses? ]
Advertisers can create a free Kuhcoon account, connect their Facebook Ads account and Pages, track their campaign performance, and pause campaigns on the go with a few taps, suggests the company.
[ Also Read: Why You Should Not Advertise on Facebook ]
It is in the process of adding the ability to edit live campaigns and create new campaigns.
"We are witnessing a massive multibillion dollar paradigm shift from traditional media spending to digital media spending, and we want to be a part of this unprecendented movement," said Andrew Torba, CEO of Kuhcoon.