When You Want to Take Great Photos from Video…
|
Vhoto is free, easy, and fun! Simply take a video using the Vhoto camera app or choose a video from your iPhone or iPod touch's library.
Vhoto's proprietary technology automatically finds amazing photos hidden inside your video.
Then you can save or share your favorite photos on social networks like Facebook, Twitter and Instagram, or with the Vhoto community.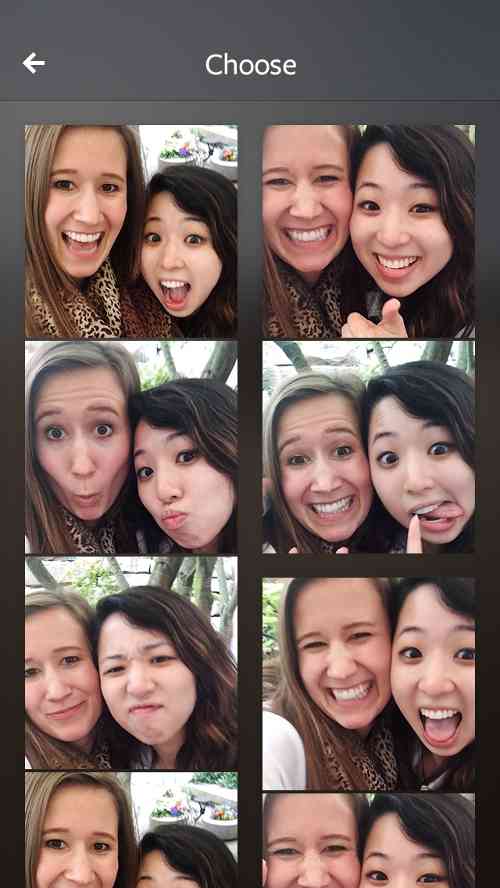 Vhoto, the company that finds amazing photos through the power of video, announced today that its Vhoto App for iPhone and iPod touch is now available exclusively on the App Store in the United States and worldwide.
[ Also Read: Do You Want to Look Good in Your Photos? ]
"We are addressing two big pain points with mobile photography today. Everyone has had trouble hitting the button at the right moment to get the perfect shot. And everyone is forced to choose between photo and video every time we want to capture an amazing moment," says Noah Heller, Vhoto's CEO.
"Vhoto solves both of these problems by starting with video. We get you all of the shots—quickly showing you the best ones and we get you video as well. We believe that this is fundamentally a better way to take a picture."
[ Also Read: Meet the Winner of Google+ Motion Photography Prize ]
Because the technology is based on video, Vhoto also eliminates the need for users to frame and pose shots, making it ideal for selfies, action shots, candids, children, pets and group pictures – things that are notoriously difficult to capture in a single photo, says the company.
Vhoto has also announced a $2.4 million dollar seed round, with investments from Atlas Venture, Polaris Partners, and co-founder / chairman Hugh Crean.
Leave a Reply