Gap Goes Social with the Inaugural GapKids Class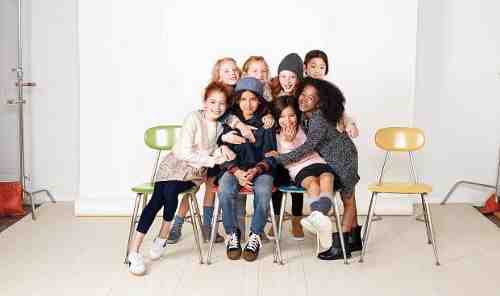 Gap is encouraging moms and dads around the world to share their experiences of parenthood and celebrate 'kids being kids' through social media.
Today Gap is launching the inaugural GapKids Class of 2014, a contest inviting parents to submit photos of their kids for the chance to be featured in a 2015 GapKids marketing campaign.
In addition to sharing social content, Gap has built a new @GapKids social network as a place for parents to explore content.
Called "the cutest place on the Internet", the @GapKids Instagram, Twitter and Pinterest channels were built with parents in mind.
[ Also Read: Michael Jackson's Music Video to Premiere on Twitter ]
Through a series of style collectives, brand moments, inspirational content, and adorable kids, the aim is to tell visual stories optimized for the Internet.
As part of the submission process, Gap is asking parents to submit three charismatic photos of their child between now and September 15. After a submission is processed, parents will be emailed a 15-second video of their child's photos.
Each socially compatible video will have a GapKids inspired aesthetic and emphasize the expressions of kids being kids. Details on where and how to enter can be found on the newly launched @GapKids Instagram, Twitter and Pinterest channels and at www.GapKidsClass.com.