Sony to Sell Ultra-thin 4K Ultra HD TVs
|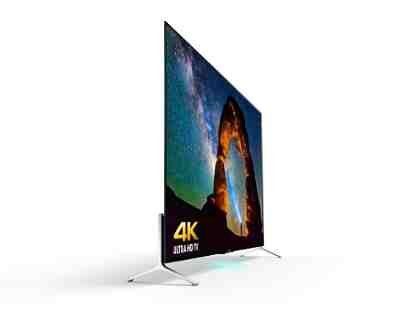 As part of its 2015 4K Ultra HDTV lineup, which includes six new series, Sony Electronics announced Sunday pricing and availability for the X900C and X910C series 4K Ultra HD TVs.
X900C 4K Ultra HD TV – [$2,499, $3,999] 55″ class (54.6″ diag) , 65″ class (64.5″ diag)
X910C 4K Ultra HD TV – [$5,499] 75″ class (74.5″ diag)
Pre-sales on the X900C begins Sunday, June 21, 2015, with full purchase availability beginning July 2015. The X910C will be available this summer.
The X900C and X910C will be available at Sony stores, online at store.sony.com, Best Buy stores, bestbuy.com/SonyExperience and Amazon.com/Sony.
This summer, gamers can also bring the immersive world of PlayStation direct to the TV with PlayStation Now. PlayStation 3 games can be streamed to the TV and played with a DUALSHOCK 4 controller.
Leave a Reply