How Taxi Passengers Use VeriFone Way2ride App
|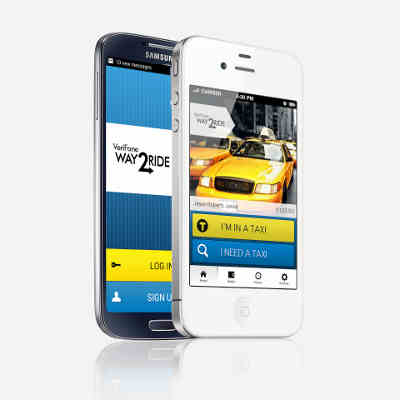 VeriFone Systems, Inc. (NYSE: PAY) announced today that taxi passengers in Philadelphia can now use Way2ride.
It is VeriFone's sound-based mobile app for proximity payments, to securely pay for taxi rides with a tap of your smartphone.
Way2ride makes the taxi experience faster and easier for passengers in Philadelphia by enabling them to tap and pay for cab fares in 1,400 of the 1,600 taxi cabs currently operating in the city, says the company.
Passengers can download the free Way2ride app to their iOS or Android smartphones online from the App Store, Google Play or way2ride.com—even during their ride—and pre-load payment information and preferred tip amounts.
Digital receipts are immediately emailed to the passenger and stored in the app and online portal for easy access and expensing of business trips.
"The launch of Way2ride in nearly every cab operating in the city of Philadelphia is a result of the considerable success it has experienced following the app's initial launch in New York City," said Amos Tamam, senior vice president of Taxi Systems for VeriFone.
After the Philadelphia launch, VeriFone will continue expanding Way2ride acceptance throughout its network of more than 70,000 payment-enabled taxis worldwide.
Way2ride is built on VeriFone's open API cloud platform, which allows developers to easily create apps with secure payment, messaging and other value-added services leveraging VeriFone's secure mobile commerce network.
Leave a Reply