IBM Helps Developers Design Apps for People with Disabilities
|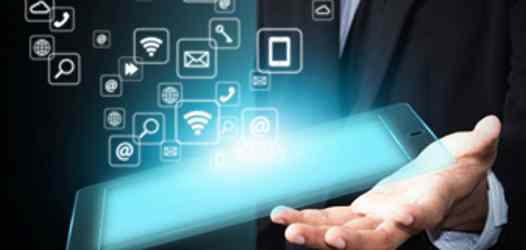 IBM (NYSE: IBM) researchers have created a new tool for iOS and Android mobile applications expected to potentially benefit as many as one billion people with disabilities worldwide, including those who are vision and hearing impaired, as well as the elderly.
The new Mobile Accessibility Checker is an automated test to help strengthen the accessibility features of mobile applications.
Mobile Accessibility Checker helps developers identify and correct usability issues early in development to deliver an optimized mobile user experience.
[ VelaSense: New Mobile Technology for Visually Impaired ]
The tool automatically alerts developers to accessibility breaches, such as color contrasting and keyboard navigation and focus, and recommends corrections to help developers adhere to industry standards and government regulations.
Current accessibility tools can only check for one breach element at a time and do not account for individuals with poor vision, so the contrast is not adjusted. In addition, control spacing, button size and font size are not accounted for in current tools.
As a part of the Mobile Accessibility Checker rollout, IBM is collaborating with SSB BART Group, an accessibility software and services organization, to create a new mobile accessibility management platform utilizing Mobile Accessibility Checker.
[ Axis Bank's Free Wi-Fi Service… and Health Hazards of Wi-Fi ]
The SSB BART Accessibility Management Platform for Mobile integrates IBM's Mobile Accessibility Checker to produce an automated testing engine for native mobile applications and mobile web content, designed to increase the user experience on both iOS and Android devices.
IBM Mobile Accessibility Checker is also available as a service or software component from IBM.
More than 60 percent of the world's population uses a mobile device every day, whether it's for shopping, catching up on news, checking email, listening to music, or simply texting and making calls.
Mobile application usage grew 76 percent in 2014 according to Yahoo! Flurry Analytics and as of July 2014, 1.3 million mobile apps were available through Android and 1.2 million through Apple's App Store, says IBM.
Photo courtesy: IBM
Leave a Reply