Seagate Wireless Creates Space for Mobile Devices
|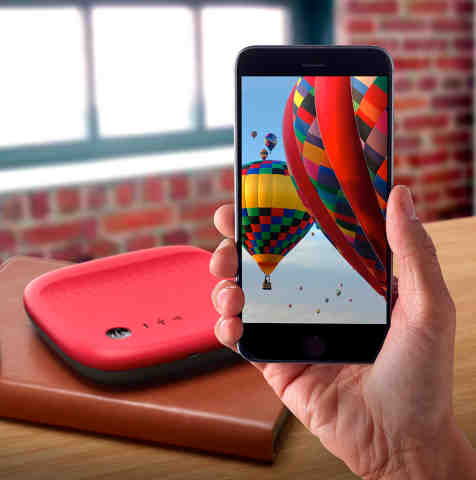 Wireless storage company Seagate Technology has introduced Seagate Wireless, a 500GB portable wireless drive designed for streaming and offloading of media from mobile devices.
The new Seagate Wireless offers more space to carry everything consumers want on their mobile devices and alleviates the challenge of running out of storage space on smartphones and tablets, says the company.
It provides a solution to stream your favorite HD video on your Android Tablet or Smartphone, iPad, iPhone, Kindle Fire, Windows 8 computers and Windows RT tablets.
The new Seagate Wireless drive comes in a range of vibrant colors. There is a color to coordinate with one's wardrobe, mood, or mobile accessories. Available Seagate Wireless color options include lime green, cool blue, slate grey, fire-engine red, and white.
Seagate Wireless storage is accessed through the free mobile Seagate Media app for Apple iOS, Android, Kindle Fire HD, Windows 8 tablets.
Mobile devices connect to Seagate Wireless over a Wi-Fi connection, which the battery-powered drive emits once powered on. Simply connect to the drive by searching for Seagate Wireless in available Wi-Fi networks from any device.
The drive emits its own Wi-Fi signal, eliminating the need to be within range of an existing network connection.
Additionally, Seagate Wireless can be used to enjoy video, photos, music and even documents on the big screen via Apple Airplay, Google Chromecast, or an app designed specifically for Samsung and LG Smart TVs and Roku players.
Seagate Wireless will be available from Amazon, Best Buy and Seagate.com by early February for a price of $129.99. Seagate Media app is currently available for free from popular app stores.
Leave a Reply