Five Top Gaming Smartphones of 2014
|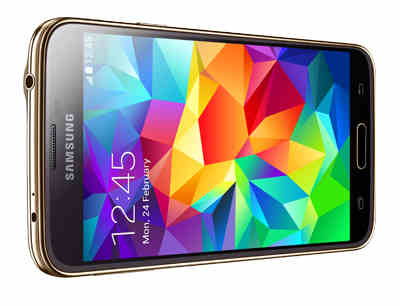 Since their initial conception, the ideal of a mobile phone has changed greatly over the years. They can perform more and more functions as one would expect in a desktop computer.
For the purpose of gaming, some 2014 smartphones are well designed. Games played can be online casino games like roulette or blackjack or even graphically demanding games like Grand Theft Auto.
Here are a few mobile phones that mobile gamers can use:
iPhone 6 Plus
If you're a gamer who likes Apple products, then this will probably be your best iPhone model. After all, the screen measures 5.5 inches and has a full HD resolution of 1920 x 1080.
This is by far the sharpest screen on any Apple device with more than 400 pixels packed in every inch. Gamers will find the graphics for both casino games and high performance games to be crisp and life like.
Prices vary from £619 to £789 depending upon the storage size.
Samsung Galaxy S5
For gamers, the Samsung Galaxy S5 is an ideal phone. This is probably the best phone ever made by Samsung. Its core processor is fast which is important in a gaming phone.
Measuring 5.1 inches, the phone comes with a Qualcomm Snapdragon 801 CPU. Battery life has been improved in this phone which is another important quality for any gaming phone.
This phone retails for around £500.
Sony Xperia Z3 Compact
This is a more compact phone based on the Z3. It comes with everything the Z3 does with the exceltion of a Full HD screen. For gamers wanting a cheaper phone with fast hardware, this would be a good choice. It is priced £349.
Huawei Honor 6
Lacking a brand name, this particular phone packs a powerful punch for its budget price tag of £249. Many of the specs are comparable to more expensive phones. It comes with a Full HD screen, excellent battery life and fast processing. All are important features for a gaming phone.
HTC Desire Eye
Many aspects of this phone will spark interest in gamers. For instance, the full HD screen measure 5.2 inches. With a resolution of 1920 x 1080, this phone has a pixel density of 423 ppi.
This will make casino games – through sites like MobileCasino.mobi – such as online roulette appear crisp and sharp when playing on one's smartphone.
Brightness options have been improved which makes gaming possible in a variety of conditions. For this phone, you will pay around £350.
Hands down the Samsung Galxy S5 would be the best choice for a gaming phone. Given its zippy processor and battery life, gamers will be pleased with the results from this phone.
Photo courtesy: Samsung
Leave a Reply