Starbucks Cuts the Wire to Wirelessly Power Up Your Phones
|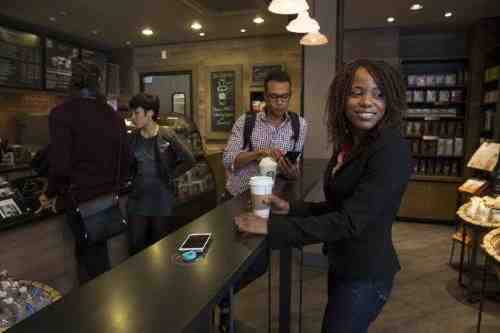 Starbucks unveiled Tuesday Powermat wireless charging in approximately 200 of its stores in the San Francisco Bay Area.
This launch is the first step in Starbucks plan to offer Powermat throughout its U.S. locations, and to explore rollouts in Europe and Asia within the year.
"We were pleased with the customer response to the pilot tests we conducted over the past two years and we now expect an even greater level of customer satisfaction as we set forth to offer wireless charging capability on a national scale," said Adam Brotman, chief digital officer at Starbucks.
[ Also Read: Starbucks Opens First Community Store in Korea ]
Stores in the San Francisco Bay area are now equipped with 'Powermat Spots' – designated areas on tables and counters where customers can place their compatible device and charge wirelessly.
In addition, Starbucks stores are offering Duracell Powermat "Rings" for purchase or loan that instantly upgrade any phone to wireless charging compatibility.
The rings are being offered for in-store purchase at $9.99 and can alternately be borrowed and returned on a per-visit basis.
[ Also Read: Now Shake Your Mobile to Pay for Starbucks ]
Powermat Spots comply with the open standard set by the PMA – whose members include AT&T, Blackberry, HTC, Huawei, LG, Microsoft, Qualcomm, Samsung, TI and ZTE – resulting in a growing universe of devices and accessories that will charge seamlessly in Starbucks.
Customers who are interested in locating a Powermat-enabled store can visit Powermat website to find their nearest location.
Leave a Reply