Rdio Music Streaming Service Comes to Amazon Fire TV
|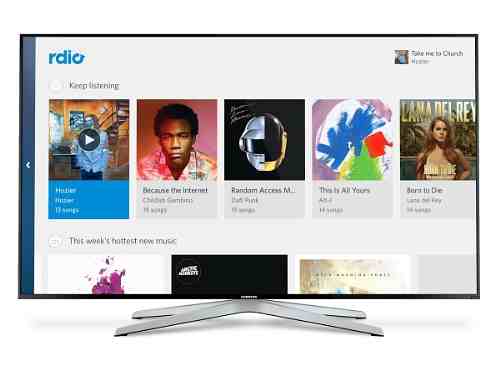 LVL was enlisted by Rdio, a leading global music streaming service, to bring its experience to TVs exclusively via Amazon Fire TV and Fire TV Stick.
LVL new app would explore all of the possibilities of TV, to offer music fans a better in-home music experience.
[ Amazon Brings Fire TV for Your Living Room ]
"TV is a perfect match Rdio's approach to product design," says Richard Z'Graggen, VP, head of experience design at LVL. "It builds on Rdio's exceptional brand experience that is characterized by an intentional elegance and intelligence in all of its user interfaces."
The result is a smooth experience Rdio fans will recognize and love, adapted to the casual context of TV viewing, says the company. Rdio is now available on Amazon Fire app store.
Based in Montreal, Canada, LVL is a privately owned service design company that offers media content and TV.
Leave a Reply