NEF Offers Web-based Tech Training to 100,000 Veterans
|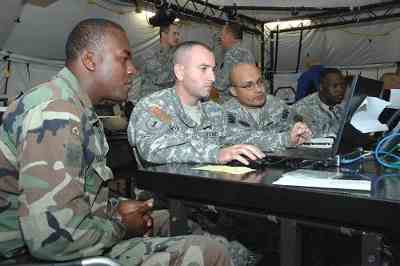 Many of the veterans returning from Afghanistan and Iraq are finding it difficult to get jobs due to lack of job skills training, which can be expensive and unaffordable.
To address this national problem, the National Education Foundation (NEF), a non-profit organization in STEM (Science, Technology, Engineering, Math) education and job prep training, announces a new initiative to help 100,000 veterans prepare for the 21st century job-market through its certification partnership program with the State University of New York (SUNY).
[ Why Are the U.S. Military Veterans Committing Suicides? ]
NEF is offering veterans tuition-free training in IT, Business, Desktop and Management Web-based courses and live-instant mentoring. The programs vary from the very basic to the very advanced, and include several industry certifications in IT and Project Management.
NEF waives the tuition fee of $304 – $1,105. The veterans pay only a registration fee of $95 to access the courses 24/7 for 6 months. The grants are being awarded on a first-come, first-served basis.
[ America's Military Strategy in Iraq and Afghanistan: Documentary ]
"NEF's primary goal, with this national veteran's initiative is to assist the unemployed and underemployed veterans to become gainfully employed," said Dr. Appu Kuttan, NEF Chairman.
This program offers Web-based anywhere, anytime training. The students will also receive certificates from the State University of New York at no additional cost. Any veteran or veteran groups can sign up.
Leave a Reply