Do You Know the Story of Content Marketing?
|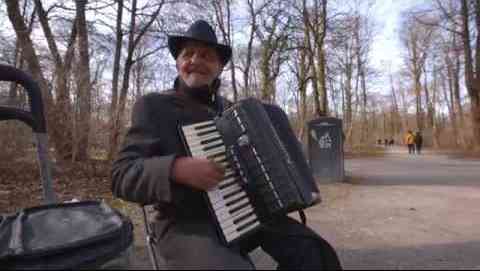 The Content Marketing Institute (CMI) has released the trailer for the new documentary, The Story of Content: Rise of the New Marketing.
It's claimed to be the first comprehensive film about the content marketing industry and will debut at the 5th annual Content Marketing World 2015, in Cleveland, Ohio, USA.
Sponsored by Brightcove, the world premiere of The Story of Content: Rise of the New Marketing will be an exclusive VIP showing at the Rock and Roll Hall of Fame, Tuesday, September 8th.
Since cave people were drawing on walls to sell sticks, content has been fundamentally transforming business. But now more than ever content is disrupting the traditional marketing approach.
Why? Because consumers are in complete control of what they want to engage in. Twenty-five years ago big brands controlled the message through advertising, and big media companies controlled the airwaves and printing factories.
[ What Exactly Is Content? Custom Content Services from RMN Company ]
Technology has changed the game. Consumers can ignore advertising and irrelevant content at will. To break through the clutter, brands need to tell remarkable stories that are worth listening to…and they are becoming the media in the process.
"Many people don't realize that content marketing has actually been around for hundreds if not thousands of years," explains Joe Pulizzi, founder, Content Marketing Institute, and author of Epic Content Marketing and the upcoming book for entrepreneurs, Content Inc. "Today it's not just transforming marketing departments – it's transforming the way we do business. This film explores this evolution of content marketing and what we can look forward to in future."
The Story of Content: Rise of the New Marketing, features some of the world's leading brands including Red Bull, Kraft, Marriott, GE and more as well as some of the brightest marketing minds, including Joe Pulizzi, Ann Handley, Scott Stratten, Jay Baer and more.
"We traveled across the U.S. and Europe, to feature case studies from early content marketing pioneers to companies who are leading marketing innovation today. Through these stories we're able to truly illustrate how powerful content marketing can be to business," explains Amanda Subler, documentary producer and CMI PR & Media Manager.
Content Marketing Institute is a leading global content marketing education and training organization, teaching enterprise brands how to attract and retain customers through multi-channel storytelling.
Leave a Reply