Media Expo in Mumbai to Focus on Green Solutions
|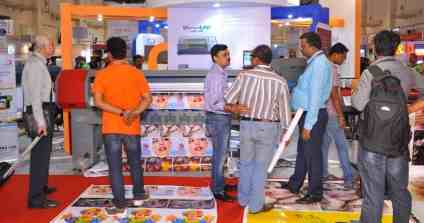 Media Expo, taking place January 16 – 18, 2015 at the Bombay Exhibition Centre, Mumbai, will cater to the communication and marketing needs of ad agencies, media planners, art directors, event managers, brand managers, and business houses.
It aims to cover a product showcase reflecting improved design, functionality and technology in the areas of signage machinery, signage & POP signs, signage raw materials and inks, retail signage, indoor and outdoor advertising solutions, printing machines, and LED signage and displays.
More than 75 brands representing leading companies in signage, point of purchase, advertising, printing, retail & shop displays, visual merchandising from India and abroad are expected to participate.
The event will focus on 'Green Solutions' such as non-adhesive environment-friendly fabrics, eco-solvent printers, self adhesive fabrics, eco-friendly wall papers, die-less digital finishing, digital heat transfer technologies for garment application, and so on.
Media Expo happens once a year in Delhi, Mumbai, and Kolkata and is an exhibition for the signage and advertising industry. Visitors can experience printing technologies and customised marketing solutions for different businesses.
Photo courtesy: Media Expo
Leave a Reply