LG Expands Tablet Series with New LG G Pad Tablets
|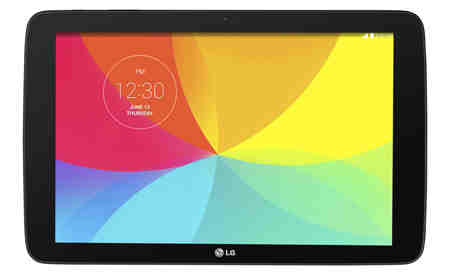 LG Electronics– the maker of the G smartphone series, including the new LG G3, the LG G Pad 8.3 tablet and curved LG G Flex – is expanding its line of G Pad tablets with the introduction of LG G Pad 7.0 and LG G Pad 10.1.
Both are Wi-Fi enabled tablets that run Android 4.4 KitKat and feature LG's new simplified UI, recently introduced in its latest flagship device, the LG G3.
[ Also Read: LG Introduces LG G Watch Powered by Android Wear ]
"Consumers are increasingly seeking a converged experience between their smartphones and tablets," said Morris Lee, senior vice president and head of North American sales and marketing, LG Mobile Communications Company.
"LG's range of new tablet sizes and seamless compatibility with premium devices such as the new LG G3 will provide a perfect complementary duo for a connected lifestyle."
[ Also Read: DreamWorks Animation's New Tablet to Engage Kids ]
LG G Pad 7.0 will retail for $149.99 and LG G Pad 10.1 will retail for $249.99. Both are available at select retailers, including BestBuy and Newegg.
LG G Pad 7.0 will be available in Black, White, Luminous Orange and Luminous Blue and LG G Pad 10.1 will come in Black and Red.
Photo courtesy: LG
Leave a Reply