Wacom Touchscreen Tablet for Digital Artists
|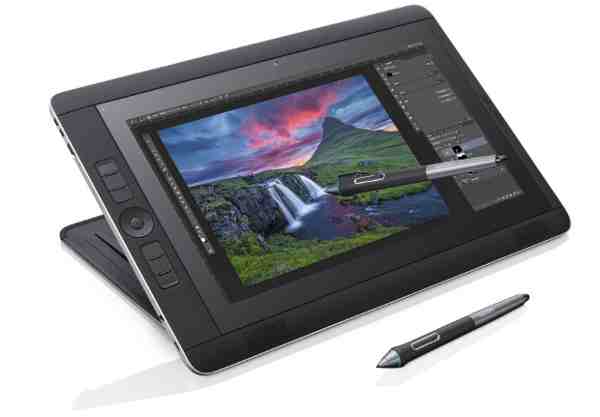 Wacom introduces the Cintiq Companion 2, a touchscreen tablet for professional creators of digital content who demand the pen-on-screen experience.
The new mobile solution from Wacom works either as a fully fledged Windows 8 tablet with all the creative input capabilities of a Cintiq or, when the need arises, will connect, via Cintiq Connect, to the home or office Mac or PC and function as a primary or secondary Cintiq display.
With 2048 levels of pressure sensitivity and tilt recognition, the Cintiq Companion 2's Pro Pen performs like a traditional brush, pen or marker when used in combination with creative software applications from such companies as Adobe, Autodesk, Corel, Smith Micro, and Pixologic.
The pen and high-resolution screen (2560 x 1440) interact to provide a realistic pen-on-paper feel with limited glare that allows artists and designers to quickly produce detailed and accurate material without ever having to worry about art supplies, suggests the company.
The Cintiq Companion 2 will be available at the Wacom eStore in several configurations this February – Value (64GB SSD, $1299.99 USD), Standard (128GB SSD, $1599.99 USD) and Premium (256GB SSD, $1999.99 USD).
The Enhanced (512GB SSD, $2499.99 USD) and Enterprise (customizable, $2699.99 USD) versions are expected to begin shipping this coming spring.
Leave a Reply