DreamWorks Animation's New Tablet to Engage Kids
|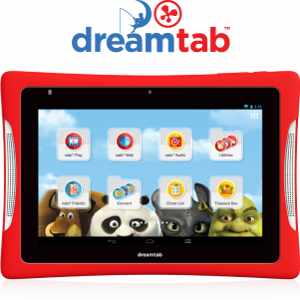 Fuhu, Inc., creator of the nabi tablet — an Android tablet built for kids, and DreamWorks Animation, one of the world's leading family entertainment brands, have launched a new tablet – nabi DreamTab HD8.
The nabi DreamTab has been designed from the ground up by Fuhu and DreamWorks Animation to engage kids with digital experiences.
It combines the latest technology with the DreamWorks characters for an immersive experience that aims to transform the way kids learn, play and grow.
[ Also Read: Disney/ABC to Launch Spanish-Language Digital Programs ]
The nabi DreamTab debuted at Wal-Mart and Target and will be available at other select retailers at a suggested retail price of $269.
Fuhu built an all-new operating system overlay — Blue Morpho — that offers more than 400 kid-focused features and incorporates advances in such areas as stylus and near field gaming technologies. The nabi DreamTab is powered by the latest quad-core processor.
Leave a Reply