Artists to Get a New Online Platform on eBay
|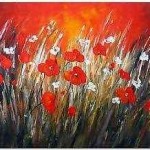 Today, eBay (NASDAQ:EBAY) and Sotheby's (NYSE:BID) announced a partnership that will unite the online shopping site with the international art business and auctioneer.
Together, they are developing an online platform that will make it easier for people worldwide to discover, browse and acquire exceptional works of art, antiques and collectibles.
Sotheby's brings artwork and collectibles and its auction experience while eBay's technology platform, integrated payment solutions and skill in attracting online collectors enable a global audience of buyers to enjoy the shopping.
eBay and Sotheby's will start by offering a number of live auctions that are taking place at Sotheby's headquarters in New York. To accomplish this, eBay in the near future will be launching a newly designed experience on its site, tailored for collectors of rare, unique and premium art and collectibles as well as first-time buyers.
[ Also Read: Samsung Creates Digital Music Platform for Emerging Artists ]
Sotheby's will be the preeminent anchor tenant in the revamped marketplace, which will include a new live auction feature and real-time bidding from anywhere around the world.
The Sotheby's auctions will present 18 collecting categories. Going forward, the partnership will explore themed and time-based sales, as well as live auctions from Sotheby's other global salesrooms. Evening Sales will not be included.
"The growth of the art market, new generation technology and our shared strengths make this the right time for this exciting new online opportunity," said Bruno Vinciguerra, Sotheby's chief operating officer. "We are joining with eBay to make our sales more accessible to the broadest possible audience around the world."
Photo courtesy: eBay
Leave a Reply