How Wills India Fashion Week Used RFID Technology
RMN Digital
|
April 6, 2014
|
Applications, Asia Pacific, Consumer Events, Enterprise, Events, Lifestyle, Masses, Personal Tech, Regions, Social, Social Media
|
No Comments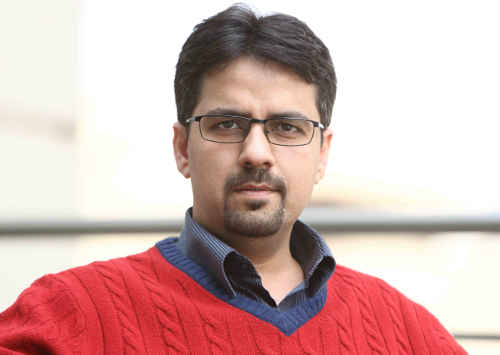 As digital technologies are gaining more acceptance over the traditional media channels, marketers are increasingly using them for their brand campaigns.
Wills Lifestyle India Fashion Week, March 26-30 in New Delhi, was no different. The event used the RFID (Radio Frequency Identification) technology for the fashion show with the #WillsFashionTag campaign.
The campaign was stated to be conceived by the Wills Lifestyle team along with its PR agency, Madison PR.
[ Also Read: Celebrating Earth Day with #GlobalSelfie Event ]
Here's how it worked. With just one swipe of the tag, one could take selfies, cheer for their favorite designer and share fun emoticons on Facebook and Twitter, all at once.
The #WillsFashionTag is stated to be a unique integration of digital and social media platforms with Fashion updates on real-time basis.
[ Also Read: Soha Ali Khan and Neha Dhupia Sport #WillsFashionTag ]
"This season we wanted to drive our presence on digital platforms surpassing all previous records with the intention of engaging more and more fashion enthusiasts at the venue and outside," said Karan Kumar (pictured above), GM Marketing, Lifestyle Retailing Business Division, ITC.
For the RFID campaign, every visitor was given a RFID wristband with a barcode and a built-in chip through which they could automatically share updates of the fashion week with their network of family and friends on Facebook and Twitter.