How to Take a Perfect Selfie with Your Smartphone
|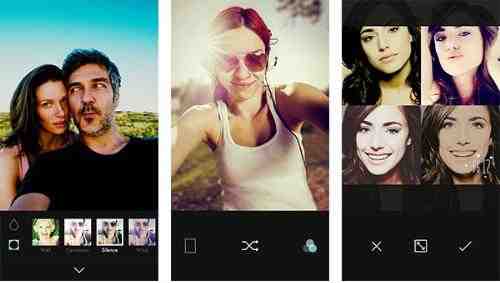 B612 is designed to strip away superfluous camera features and focus on highlighting faces and bodies to make selfies look extra striking and sharp.
LINE Corporation, owner and operator of the free call and messaging app LINE, announced Tuesday the launch of B612, a new camera app made for snapping a selfie.
The app employs only a front-facing camera that is photo-ready as soon as the user opens the app, eliminating any complicated user setup requirements.
[ Also Read: StarMaker Helps You Make Music Video Selfies ]
B612 also allows users to take a picture by simply touching anywhere on the screen — conveniently lending itself to one-handed photos — and provides a total of 43 professional-grade filters in one accessible format.
The technology integrates seamlessly with each of the 43 filters so that selfie artists can match different filters to their moods.
[ Also Read: YouCam Perfect: Just to Create Beautiful Selfies ]
B612 also offers a collage feature for uploading collections of solo and group selfies to social networks, blogs, and profiles. Also, B612's soundless shutter allows users to maintain a sense of privacy while enjoying their photo fun.
The app comes for free and is supported on iPhone, iPad and iPod touch with iOS 7.0 or later, and the Android version will be available in the future.
LINE Corporation is based in Japan and develops and operates the LINE app for smartphones.
Leave a Reply