Do You Want to Dump Trump? Republican Party Invites Ideas Online
|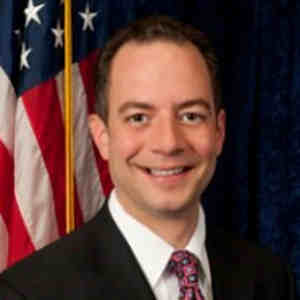 RNC chairman Reince Priebus
The Republican National Committee (RNC) chairman Reince Priebus has announced the launch of Platform.gop.
It is a new website where all Republicans can offer their inputs on what should be included in the Republican Party platform that will be written at the 2016 Republican National Convention this July.
Meanwhile, the dump-Trump voices that demand the replacement of ill-tempered Donald Trump with a new civilized Republican as the Presidential nominee are getting louder.
It may be difficult, but the possibility of dumping Trump at the Republican National Convention can't be ruled out. Wisconsin Gov. Scott Walker, who has withdrawn his support to Trump, and Republican House speaker Paul Ryan are among the top Republicans who are being considered as Trump's replacements.
Users can go to Platform.gop to review and rank the issues and offer their say in the content of the platform.
[ Donald Trump Is a Wannabe Tyrant: Elizabeth Warren ]
"With the launch of Platform.gop, every Republican has an opportunity to share with our Platform Committee their views on the issues that are most important to them," said chairman Priebus.
"Over the past three years, the RNC has already taken in feedback from over 500,000 individuals about the direction of our Party, and this website will allow us to hear even more. While Democrats are letting party insiders write their platform behind closed doors, Platform.gop is proof of our Party's philosophy of listening to the voice of the people and honoring the democratic process."
[ Trump for President Victory Leadership Team Announced ]
"Platform.gop is a valuable way to hear from the grassroots of our Party," said Platform Committee chairman Senator John Barrasso. "We want them to voice their priorities, ideas, and goals for the future, helping us craft a platform that will produce a stronger Republican Party and a stronger America."
The leadership of the 2016 Platform Committee consists of Senator Barrasso as chairman and Governor Mary Fallin of Oklahoma and Congresswoman Virginia Foxx of North Carolina as co-chairs.
Photo courtesy: RNC
Leave a Reply