Twitter Sewa to Address Complaints of Indians
|
An Indian Minister of Communications, Manoj Sinha, today launched "Twitter Sewa" for addressing the complaints and concerns of common man and other stake-holders in the telecom and postal sectors. The Twitter handle of the Minister will be @manojsinhabjp.
Sinha said that this is in tune with Prime Minister Narendra Modi's vision of "minimum government, maximum governance."
He said from the Prime Minister himself to his ministers and their ministries are connecting with Indian citizens through live communications platform to provide a transparent, clean and responsive and accountable administration.
Such interactive forums are increasingly being used by Indian politicians. Most of these are inspired by the Prime Minister Narendra Modi's radio program "Mann ki Baat".
Delhi's Chief Minister Arvind Kejriwal also has started an interactive video program to address the concerns of the people of Delhi.
[ शिक्षा का सुधार: आईये सुने अरविन्द केजरीवाल जी के मन की बात ]
Earlier, India's Minister of State for Information & Broadcasting, Rajyavardhan Rathore participated in a live Facebook Q&A with the public and replied questions fielded by people from different parts of the country.
Similarly, India's Union Minister of Consumer Affairs, Food and Public Distribution, Ram Vilas Paswan interacted live with citizens on #TransformingIndia. He shared the initiatives taken by his Ministry.
According to a government statement, all citizens were invited to share their ideas and post their questions on government website MyGov using the hashtag #Tra.
[ Also Read: India Urges Twitter to Control the Flow of Abusive Tweets ]
Moreover, President of India Pranab Mukherjee's office had planned a similar session on Facebook. Press Secretary to the President of India, Venu Rajamony, participated in a live Facebook Q&A session on July 24. The topic was: 'Racing Past Milestones – The Fourth Year of Shri Pranab Mukherjee's Presidency'.
Meanwhile, the official website of India's Prime Minister Narendra Modi's Office is now multi-lingual. The website can now be accessed in six regional languages: Bengali, Gujarati, Malayalam, Marathi, Tamil and Telugu in addition to English and Hindi.
[ Also Read: New Employment Scheme Launched in India ]
The Minister said that the telecom ministry and Department of Post will henceforth compile a list of complaints from this "Twitter Sewa" and categorize them into immediate, mid-term and long-term complaints.
He added that he has complete faith in his officers and staff, but since both the telecom and posts are service sectors, customer is the king here and this is all the more relevant for BSNL and MTNL. The TSPs (telecom service providers) are expected to resolve the complaints forwarded to them under this arrangement.
[ अध्यापकों का आतंक – Teachers' Terror – कैसे करें शिकायत? ]
Sinha said that the challenge is gigantic as India has the biggest postal network in the world and the number of mobile-phone subscribers had already crossed 1 billion in January this year.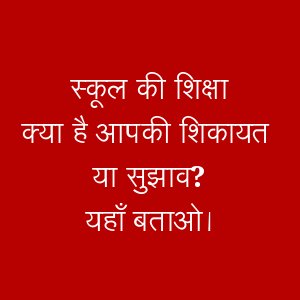 Therefore, he said, we are aware that complaints are going to pour in from across the country and in great numbers. But I would like to assure you that Ministry will rise up to this challenge, Sinha said.
The Minister also underlined that there are chances that this Twitter service may be misused by some rogue elements but he hoped that Twitter authorities will take care of it.
Sinha expressed hope that the Telecom operators from Government as well as private and the Department of Posts shall use the utility of "Twitter Sewa" to the fullest to address the grievances of the public.
Leave a Reply