Chhirp: An App to Tweet Your Voice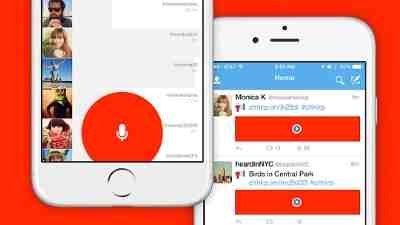 Chhirp: An App to Tweet Your Voice
Cord Project Inc. is a New York based startup founded by Jeff Baxter and Thomas Gayno. Its flagship product, Cord, is a free voice messaging service available on both Android and iOS in 16 languages.
The company's latest project, Chhirp, launched Thursday on iOS, is designed to share audio clips on Twitter and across the web.
Chhirp brings voice, nuance, emotion, multiple speakers and more to your tweets, without losing the brevity and immediacy of Twitter, says the company.
[ Rights Activist Held Again for Tweets in Bahrain ]
"A 12 second time limit, one press to record, and great audio quality are all things you'll find in Chhirp and Cord." says Jeff Baxter, co-founder of Cord Project Inc.
The Cord team leveraged its flexible infrastructure and expertise in short voice messaging to build a simple mobile application, says the company.
Many Cord messages are sent to two or more people and that number has increased with Cord's addition of group messaging in February. On average, when a Cord message isn't an individual reply it's sent to 5 recipients, with some messages being sent to as many as 300.
The company believes that there's a clear demand for sharing short audio clips to a wide audience and with Chhirp, Cord Project aims to make it as easy as possible.