How to Play Animal Chess Game on Intel Tablets
|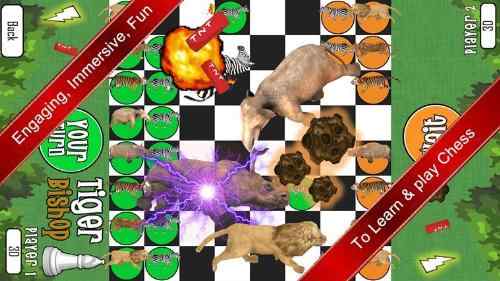 The Interactive Studio has made the Animal Chess application available for Intel Atom tablets for Windows 8.1.
Players can watch their pieces transform into savage safari animals on their mobile devices.
The app turns the traditional pieces into ferocious savannah animals. With customizable colors, explosive sound effects and a variety of witty weaponry, the company says Animal Chess is more action than any chessboard has ever seen.
[ Click here to know more about Digital Games ]
Players can become a tiger and detonate their opponent with TNT or choose to be an elephant and zap the enemy with a lightning bolt.
The Intel Developer Zone offered guidance during development of the game in order to ensure successful optimization.
"Animal Chess is such a hilarious and engaging way to learn a complex strategy game like chess," says Andrew Tan, CEO of The Interactive Studio. "The colors and animation are extraordinary on the Windows 8.1 tablet's vivid display. It's a really entertaining experience."
Announced today, May 19, Animal Chess is now available for download at the Windows app store.
Leave a Reply