Amtrak Advancing Wi-Fi Technology for Train Passengers
|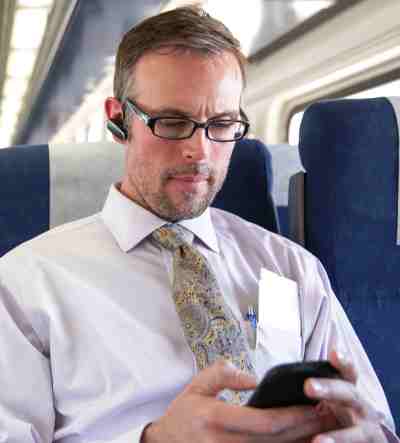 Amtrak, a partially government-funded American passenger railroad service, is expanding availability of its cellular-based Wi-Fi service, AmtrakConnect.
It is also advancing new wireless technology on board trains that will lead to overall improvements in Wi-Fi reliability and performance across Amtrak's national network.
AmtrakConnect is now offered as the latest onboard amenity available to customers on several eastern long-distance trains including the Cardinal (New York – Washington, D.C. – Cincinnati – Indianapolis – Chicago), Crescent (New York – Atlanta – New Orleans), Lake Shore Limited (New York/Boston – Albany – Chicago) and Silver Service (New York – Washington, D.C. – Charleston – Savannah – Jacksonville – Orlando – Tampa/Miami).
[ Will Bullet Train Succeed in India? ]
With this latest service rollout, more than 90 percent of Amtrak's customers have access to free onboard Wi-Fi, allowing them to stay connected and entertained throughout their journeys.
"Expanding our Wi-Fi network to eastern long-distance trains provides customers with a much-anticipated and expected amenity," said Lenetta McCampbell, senior director of passenger experience at Amtrak.
"Now, more than 28 million customers have access to free onboard Wi-Fi. Our commitment to expand and enhance the customer experience through connectivity is another reason why Amtrak is the smarter way to travel."
[ NASA Outlines Plan for Journey to Mars ]
Amtrak is embarking on a multi-year program aimed at overhauling its current Wi-Fi service. The first phase will focus on replacement of its original onboard equipment— in service since 2010—with the latest next-generation Wi-Fi solution.
The implementation of this advanced solution will allow Amtrak to incorporate higher-speed backhaul technologies, such as trackside Wi-Fi and satellite.
In addition, it will lay the foundation for future applications that will further enhance the customer experience including onboard entertainment and real-time journey information.
The second phase will focus on further construction of Amtrak's private trackside wireless network, a high-speed fiber network that, when implemented over the next two to four years, could stretch from Washington, D.C. to Boston. The network promises to deliver significantly better performance than the limited cellular-based solution in use today.
Leave a Reply