PBS KIDS Video App Launches on Android and Chromecast
|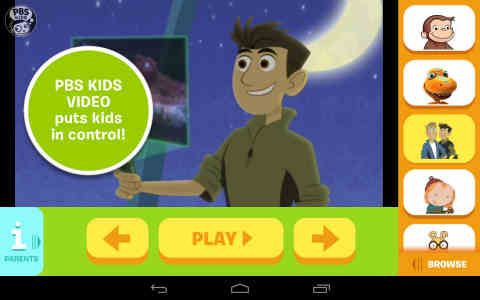 PBS KIDS announced Tuesday that its video app is now available on Android and compatible with Chromecast, which is a digital media player developed by Google.
The PBS KIDS Video App gives families free, streaming access to thousands of videos, including clips and full episodes from their favorite PBS KIDS series.
Chromecast offers families a new, easy way to watch video from the PBS KIDS Video App on their home TV screens.
[ Also Read: DreamWorksTV Launches on YouTube with Awesomeness ]
To start streaming, users simply plug Chromecast into their TV, connect it to Wi-Fi, then press the cast icon to cast videos and more from the PBS KIDS Video App to their TV. Videos are updated weekly.
The PBS KIDS Video App is available for free in the Google Play store, Amazon App Store, and the App Store on iPad, iPhone or iPod touch.
In addition to the PBS KIDS Video App and Chromecast, PBS KIDS offers free streaming access to its educational content on Kidscreen- and Webby-award-winning pbskids.org, Apple TV and the PBS KIDS Roku channel.
Leave a Reply