Infraware Launches Free Cloud-based Polaris Office
|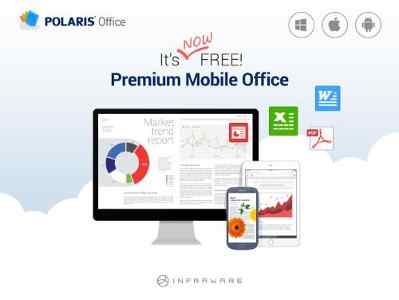 Software company Infraware released Monday the cloud-based Polaris Office, the company's flagship office application, and announced that the application is available for free.
The usage and function of the new Polaris Office has completely changed in comparison to the previously sold product for individual use, says the company.
In addition to allowing all users to view and edit documents, Polaris Office will provide real-time synchronization of documents through its own cloud storage, enabling document editing anytime, anywhere.
[ Also Read: Microsoft Expands Cloud for Mobiles; Office for iPad ]
Furthermore, Polaris Office will facilitate document sharing and collaborative work with multiple users.
Meanwhile, Infraware is currently developing a desktop version of Polaris Office. It will continue to expand its service for previously downloaded Polaris Office usage on iOS and Android devices.
"Infraware will continue its effort to make Polaris Office the standard office software on all devices including smartphones, tablets, and desktops," said Min-Chul Kwak, CEO of Infraware.
The new Polaris Office can be downloaded from Google Play and Apple App Store.
Leave a Reply