IBM and Facebook Team Up to Offer New Marketing Options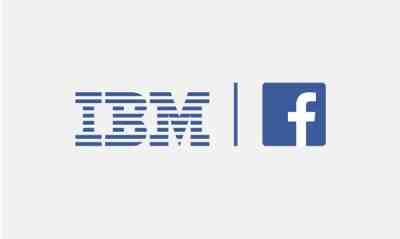 Facebook and IBM Commerce (NYSE: IBM) announced Wednesday that they will collaborate to provide the world's leading brands with tailored marketing capabilities that reach the right people at the right time with the right message.
IBM's marketing cloud clients can now utilize Facebook's ad capabilities such as Custom Audiences, along with IBM's analytics and design features, to create new experiences for their customers across applications, devices and time.
Using IBM's new Journey Designer, brands can create personalized customer experiences across all engagement touch points and then use Journey Analytics to gain an understanding, at an aggregate level, of how customers responded.
---
Related Articles:
[ Hello Mark, Are You Aware of Facebook Flaws? ]
[ Look Mark, Who Is Using Your Facebook ]
[ Say "No" to Digital Advertising. Why? Because of Ad Frauds ]
---
By combining Facebook's ad technologies with IBM's Journey Analytics, brands can determine which groups of customers are among the 1.44 billion people active on Facebook and establish correlations in aggregate between their interests and interactions across multiple channels.
These insights can then be brought to life through IBM's Journey Designer solution, guiding brands to deliver more compelling messages on Facebook and other mediums, IBM suggests.
[ Also Read: Why You Should Not Advertise on Facebook ]
IBM also announced that Facebook will be the first company to join the new IBM Commerce THINKLab, a research and collaboration environment in which companies will work directly with brands to accelerate development of new technologies designed to personalize customer experiences.
IBM researchers, Facebook experts, domain experts, designers and other partners will be available to work side by side with clients to identify specific areas of need and generate new solutions.
"Our partnership with IBM will help top brands achieve personalization at scale by using IBM's marketing cloud to find and engage their target audiences on Facebook, as well as solve their vexing challenges by consulting with IBM Commerce THINKLab," said Blake Chandlee, VP of Partnerships for Facebook.
"We will also be working closely with IBM Commerce THINKLab to help deliver people-based marketing that's optimized to achieve each brand's business goals."
IBM says it will use deep analytics, on top of Facebook's anonymized and aggregate audience insights with additional information from IBM's marketing cloud so marketers have a clearer picture of their target audiences.