How Rahul Johri Managed Indian Business for Discovery
|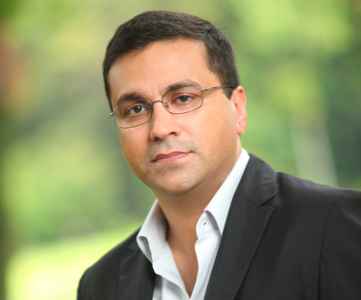 Discovery Networks Asia-Pacific (DNAP) has promoted Rahul Johri to the role of executive VP and general manager, South Asia and head of Revenue, Pan-Regional Ad Sales and Southeast Asia.
Johri continues to spearhead the operations and overall growth strategy of DNAP's portfolio in the South Asian region, the company said Friday.
He is leading and managing the advertising sales and solutions deals for the Asia-Pacific pan-regional business with a focus on expanding distribution and growing local ad sales for Southeast Asia.
[ Also Read: 21st Century Fox Announces Leadership Changes ]
"During his time at Discovery, Rahul has built a very successful Indian business for us, and recently expanded his role to include revenue leadership for the Southeast Asia business and pan-regional sales efforts. This promotion recognises his continuing leadership and contributions to Discovery," said Arjan Hoekstra, president & managing director, DNAP.
[ Also Read: CSC Appoints Sashi Kumar to Lead Indian Operations ]
Johri joined Discovery in June 2001 in the ad sales division, based in New Delhi. Among other roles, he led Discovery's localization drive in India and launched multiple language feeds across different brands. Most recently, according to the company, Johri handled the launch of Discovery Kids in India.
[ Also Visit: RMN Kids – Edutainment Site for Children ]
Johri is a Board Director and VP of Indian Broadcasting Foundation (IBF). In January 2013, Johri was honoured as 'CEO of the Year' at the Broadcasting Industry Awards, for his contribution to the Indian television industry, according to Discovery.
Johri (pictured above) holds an MBA in Marketing as well as a degree in Chemistry, and is an alumnus of Sherwood College, Nainital.
Discovery Communications (Nasdaq: DISCA, DISCB, DISCK) is a leading pay-TV programmer reaching subscribers in over 220 countries and territories.
Leave a Reply