CSC Appoints Sashi Kumar to Lead Indian Operations
|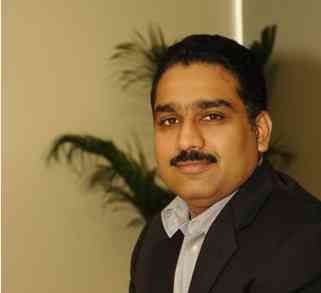 Tech services company CSC (NYSE: CSC) has appointed Sashi Kumar to lead its Indian operations as a vice president and managing director. It was announced today, April 9.
In his role, Kumar will drive all business functions, executing CSC's strategy in India while driving key business objectives, results and transformation for CSC's stakeholders, says the company.
Reporting to Gary Budzinski and Jim Smith, he will continue CSC's efforts in India to develop its global delivery capabilities, attract talent, improve customer satisfaction and build a strong brand.
[ Also Read: How Wills India Fashion Week Used RFID Technology ]
Kumar (pictured above) brings more than 22 years of experience in enterprise sales, service and support with Microsoft, IBM, Wipro and Sutherland Global Services. He joins CSC from SAP where he served as a vice president and managing director.
[ Also Read: Bollywood Actor Mithun Chakraborty Stars in GoDaddy Campaign ]
"We are delighted to have someone of Sashi's experience and impressive track record to lead CSC in India. Sashi will play a key leadership role in aligning our Indian operations with CSC's vision to be a global leader in next-generation IT services," said Gary Budzinski, CSC's executive vice president and general manager for Global Infrastructure Services.
Computer Sciences Corp. (CSC) is a leading company offering tech services and solutions.
Leave a Reply