Filipinos to Enjoy Disney Fun on Their Mobiles
|
Philippines' mobile brand Globe Telecom promises to enhance the Filipino digital lifestyle experience with a multi-year collaboration with The Walt Disney Company Southeast Asia.
This collaboration will give Filipino customers access to video-on-demand, interactive content, promotions and other related services across multiple devices. Disney brands include Disney, Pixar, Marvel, Star Wars, and short-form video creator, Maker Studios.
Globe customers will now have access to an array of Disney content offerings including long- and short-form programming, interactive content and games, theatrical releases and retail promotions.
Offerings include:
Disney Movies On Demand (DMOD): an on-demand subscription service for selected Disney and Pixar titles such as the Toy Story franchise, Finding Nemo, The Princess Diaries, Mickey's Once Upon A Christmas, Cinderella and much more, that can be viewed on any device anytime, anywhere
Disney On Demand (DOD): an on-demand subscription service for selected Disney TV favorites such as Mickey Mouse Clubhouse, Phineas & Ferb, that can be watched on any device anytime, anywhere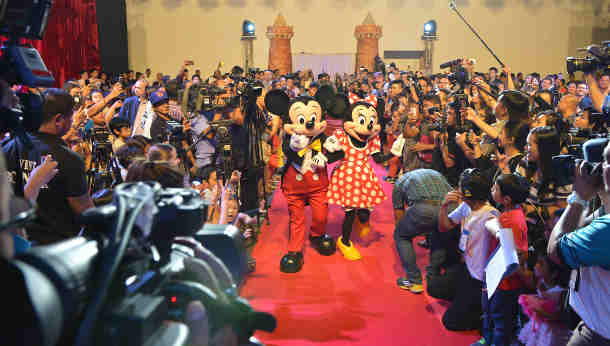 Maker On Demand: an on-demand subscription service featuring the short-form videos from Maker Studios' portfolio of content across gaming, comedy, music, sports, fashion, and family, to name a few, featuring popular talent from Makers' network of 55,000 creators globally
Maker and Globe will also team to create custom branded entertainment featuring top digital influencers—supporting the Globe service
WATCH Disney Channel apps – entertainment apps which provide access to Disney Channel, Disney Junior and Disney XD. Kids and Family can enjoy all the 3 Disney Channels via this digital destination.
Disney Interactive: a world of mobile and web-based games, apps and e-books based on the Disney stories
Promotions, merchandising and retail activations that bring Disney's latest theatrical releases closer to Filipinos
This collaboration continues the journey of Globe as it brings brands and content to the Philippine market, including tie-ups with Facebook, Google, Viber, Spotify, NBA, Hooq and recently WhatsApp.
Leave a Reply