Citi to Launch Banking App for Apple Watch
|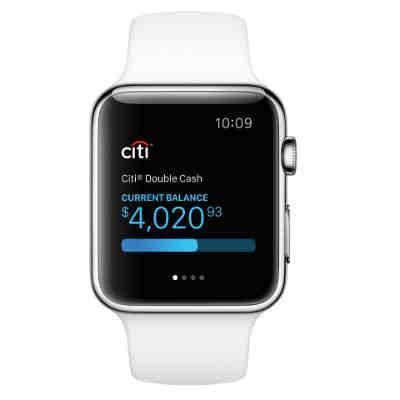 Leading global bank Citi announced Tuesday it will launch a banking app designed for Apple Watch when Apple brings the device to market in the U.S. on April 24, 2015.
Among the first banking apps for a wearable device, the Citi Mobile Lite app will enable Citi U.S. debit and credit card customers to view account balances and recent transactions and to receive real-time notifications of credit card transactions at a glance right on their wrist with Apple Watch or iPhone.
[ Axis Bank's Free Wi-Fi Service… and Health Hazards of Wi-Fi ]
"Apple Watch users will have access to all sorts of information and services, and if our customers want to check their balance or view a seconds-ago transaction right on their wrist, it is our job to make sure they can," said Heather Cox, digital marketing officer for Global Consumer Banking at Citi.
[ HBO NOW Premiering in April for Apple Users ]
Direct, password-free access to account information on the Apple Watch and iPhone is enabled by Citi Mobile Snapshot, an opt-in feature Citi introduced in 2014 that enables customers to view information without having to log into their accounts every time.
Leave a Reply