Apple Watch Coming to Nine Countries in April
|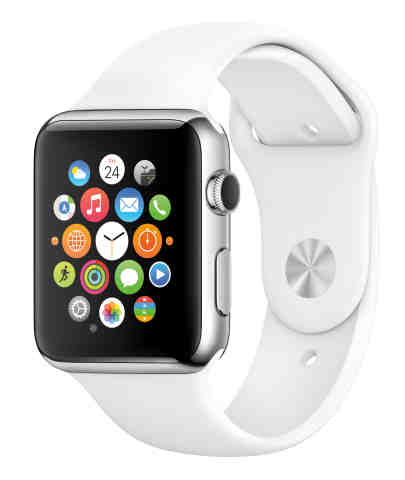 Apple announced Monday that its personal device Apple Watch will be available on Friday, April 24, to customers in Australia, Canada, China, France, Germany, Hong Kong, Japan, the UK and the US.
Apple Watch is a timepiece and communication device as well as a health and fitness companion. It also brings a new way to receive information at a glance and interact with the world through third-party app experiences designed specifically for the wrist.
"Apple Watch begins a new chapter in the way we relate to technology and we think our customers are going to love it," said Tim Cook, Apple's CEO. "We can't wait for people to start wearing Apple Watch to easily access information that matters, to interact with the world, and to live a better day by being more aware of their daily activity than ever before."
Apple Watch
Apple Watch introduces new technologies including the Digital Crown, a way to scroll, zoom and navigate fluidly without obstructing the display.
The Retina display with Force Touch on Apple Watch senses the difference between a tap and a press, providing a new way to quickly and easily access relevant controls.
The all-new Taptic Engine discreetly delivers a gentle tap on your wrist whenever you receive a notification or message.
Apple Watch is available in three collections, Apple Watch Sport, priced at $349 (US) and $399 (US); Apple Watch, available from $549 (US) to $1,099 (US); and Apple Watch Edition, crafted from custom rose or yellow 18-karat gold alloys, with prices starting at $10,000 (US).
Apple Watch requires iPhone 5, iPhone 5c, iPhone 5s, iPhone 6 or iPhone 6 Plus running iOS 8.2 or later.
Leave a Reply