What Exactly Is Your New Year's Resolution? #IdealistResolution
|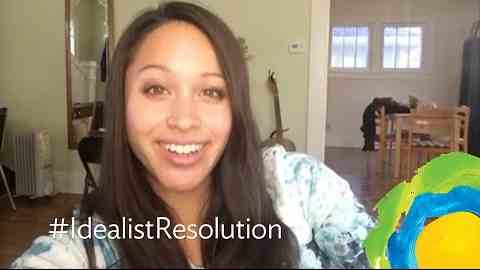 Idealist has launched a global initiative inviting people everywhere to share an Idealist Resolution—something they can do in 2015 to make the world or their community a better place.
"From Syria to the Ukraine, from Gaza and Liberia, and all the way to Ferguson and New York, 2014 was a painful year for many people around the world," said Ami Dar, executive director of Idealist.
"As millions of people make New Year's Resolutions to improve themselves, Idealist is inviting them to find something they can do, big or small, to make a difference around them," continued Dar.
At Idealist website people can learn more, make an Idealist Resolution, and share it across multiple social channels with the hashtag #IdealistResolution.
"Posting an Idealist Resolution for 2015 is one way to start moving from intention to action," continued Dar. "If each of us takes one small action, the ripple effect would be huge."
In early January, Idealist will post a compilation of some of the Idealist Resolutions shared around the world.
Idealist connects Idealists—people who want to do good—with opportunities for action all over the world. It is an online resource helping people find jobs, internships, and volunteer opportunities with nonprofit organizations.
Founded in 1995, Idealist is a nonprofit organization headquartered in New York City with an office in Portland, Oregon.
Leave a Reply