Roku Devices to Deliver Twitter Live Streaming Video
|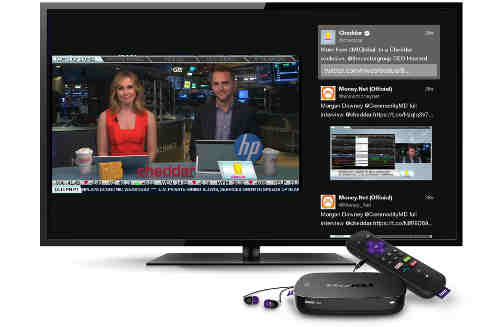 Roku announced Thursday the availability of the Twitter channel, allowing Roku users to consume the best of Twitter's live streaming video from the comfort of their couch.
The channel features live streaming video available on Twitter, which includes original programming and live simulcasts in sports, entertainment, news, and politics. Additionally, people can browse commentary via the Twitter timeline as they watch live events.
"The Twitter channel on the Roku platform brings together the video and related conversation that surrounds live events to the largest screen in the house," said Ryan Troy, product manager at Twitter. "Our new channel gives Roku's audience an easy way to watch live events and see what people are talking about, keeping them connected to what's happening."
"Twitter live video streaming brings a new element to TV viewing with access to major league sports and other crowd-pleasing moments," said Ed Lee, vice president of content acquisition at Roku. "Roku customers will enjoy access to major video moments for free."
The Twitter channel is available for free in the Roku Channel Store to Roku users and is accessible to anyone with a current-generation Roku device regardless of whether they have a Twitter account.
Leave a Reply