Want to Use the New Cloud-based Mobile Videomail?
|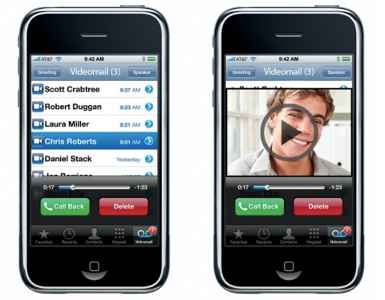 A leading provider of software-based networking solutions Mavenir Systems (NYSE: MVNR) announced Tuesday its Converged Video and Voicemail solution.
It enables mobile operators to offer new, differentiated service for their subscribers and enhances their Voice over LTE (VoLTE) service offering.
Mavenir's Converged Video and Voicemail solution utilizes common functional components, such as cloud storage, message delivery and notifications that are needed to enable VoLTE and Rich Communications Services (RCS), while providing cost efficiencies needed to transform mobile operator networks to 4G LTE.
According to the company, it improves the user experience by extending the mobile operator's call completion service offering, while providing meaningful cost savings through network consolidation and virtualization.
"Videomail is taking messaging to a whole new level, allowing subscribers to send and receive video messages," said Pardeep Kohli, president and CEO, Mavenir Systems.
"Our unique approach of having a single solution that enables mobile operators to replace existing legacy Voicemail while adding new cloud-based Videomail service, has already been well received by our customers where we already have three contracts with Tier 1 mobile operators globally."
As part of Mavenir's virtualized portfolio of solutions, Converged Video and Voicemail leverages Network Functions Virtualization (NFV) to optimally scale and deploy on mobile operator cloud-based infrastructure.
It is based on Mavenir's mOne Convergence Platform and technology including Telephony Application Server (TAS), Rich Messaging Server (RMS) and mStore products.
Mavenir Systems (NYSE: MVNR) provides software-based networking solutions that enable mobile service providers to deliver next generation services over 4G LTE networks.
Leave a Reply