Now MBA Goes Online – Just on iPad
|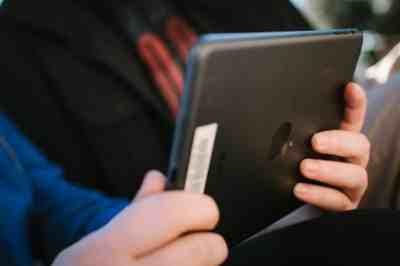 Lynn University and American College Dublin announced Tuesday that they will offer an American online MBA degree to students in Dublin.
As of fall 2015, students earning their MBAs at American College Dublin (ACD) will be able to take up to half of their required credits through Lynn's iPad-powered curriculum.
The program will offer students the flexibility to learn online in addition to taking classes at ACD's campus. The program also empowers MBA students to earn internship credits for projects completed at their own companies in Dublin.
"Students at American College Dublin will now have mobile access to Lynn's MBA curriculum, which includes interactive course materials, videos and other rich content," said Gregg Cox, Lynn vice president for academic affairs. "It is a highly personalized education with small class sizes and unlimited use of next-generation collaboration tools."
Students in the program will take online classes delivered through iTunes U with affordable ebooks and applications that enable interpersonal interaction between students and faculty members.
According to Lynn, it has been using these mobile technologies on its campus for the past two years to improve student engagement and reduce the cost of traditional textbooks by up to 95 percent.
Lynn University is an independent college based in Boca Raton, Florida.
Located in the Oscar Wilde house on Merrion Square in Dublin, American College Dublin (ACD) is a non-profit institution that delivers different aspects of Irish and American higher education.
Leave a Reply