NewsCred Joins LinkedIn Content Partner Program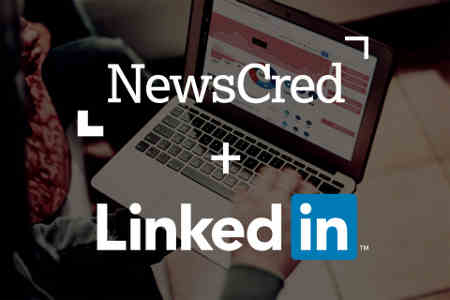 Leading content marketing platform NewsCred becomes a launch partner for LinkedIn's Certified Content Partner program.
LinkedIn has announced its new Certified Content Partners program for which NewsCred is among the early participants.
The program connects brands with content producers, publishers and technology platforms to assist companies in curating, creating and delivering the content they need to engage and expand their communities.
[ Also Read: 10 Linkedin Flaws That Always Disturb Me ]
"Our partnership gives brands unprecedented access to content marketing solutions – enterprise software to manage workflow and publishing, as well as licensed and original content to scale content distribution," said Shafqat Islam, CEO and co-founder, NewsCred.
With its end-to-end enterprise software platform, the Content Marketing Cloud, NewsCred is working with brands to manage, source, discover, publish, share and measure all their content marketing efforts.
Working with NewsCred, according to the company, brands have access to licensed content from over 4,500 publishers, as well as an extensive network of writers and media partners – each offering to create content that would aim to promote their LinkedIn Company Pages.
[ Also Read: How to Quickly Make Money from Your Blog ]
Founded in 2008 by Shafqat Islam, Iraj Islam and Asif Rahman, NewsCred has offices in New York, London and Dhaka and is backed by FirstMark Capital, Mayfield Fund, IA Ventures, Interwest Partners, Greycroft Partners, and others.