NDTV Brings InMobi Native Advertising on Mobile in India
|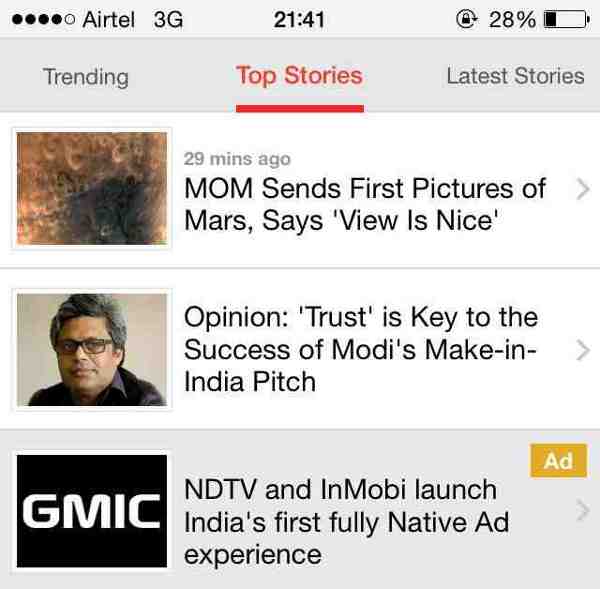 InMobi, an independent mobile advertising network and NDTV Convergence (NDTV) are jointly bringing the native ad experience to mobile users in India. It was announced today.
NDTV, a local TV channel, will now be able to offer mobile ad units native to its news content.
---
Related Stories:
Al Jazeera Creates Digital News Community. It's AJ+
TVPlayer to Deliver Hindi News Channel Aaj Tak in UK
10 Reasons I Like Indian TV Shows
---
"This is another step towards further enhancing the experience by ensuring native in-stream ad formats, which will provide great value to our advertisers in a non-intrusive environment," said Vikram Chandra, CEO, NDTV.
InMobi enables brands, developers, and publishers to engage global consumers through mobile advertising.
Leave a Reply