Panasonic Solar Lights Come with Mobile Charging Ports
|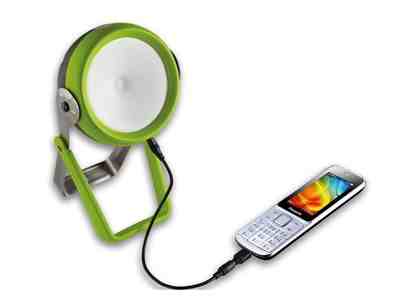 As a continuation to the 100 Thousand Solar Lanterns Project – an initiative to donate a total of 100,000 solar LED lanterns, Panasonic India today introduced its range of Solar LED lights with the objective to help resolve lighting issues in non-electrified regions.
The solar LED light, fully rechargeable in 5 hours, and emitting light Uni-directionally (120 degrees) is convenient and practical as a light source as well as a power source in areas without electricity, according to Panasonic.
[ Also Read: Starbucks Cuts the Wire to Wirelessly Power Up Your Phones ]
A large Indian population, which is living in non-electrified regions, is still using kerosene lamps for lighting purposes. However, kerosene lamps not only fail to provide sufficient light but also emit toxic fumes and pose a fire risk.
Addressing this need, Panasonic's solar LED Light with a 1.25-watt output solar panel and a mobile charging port offers a clean and safe alternative as a light source, as well as a power source for people living in such areas.
[ Also Read: Five Tips to Improve Your Tablet's Battery Life ]
The portable light can be used in homes and various other locations including hospitals, schools, shops and outdoors. The light can be fully charged in five hours to provide up to six hours of light at the maximum brightness setting.
Panasonic Corporation offers electronic technologies and solutions for customers in residential, non-residential, mobility and personal applications.
Leave a Reply