Logitech Wireless Mouse to Work Across Multiple Screens
|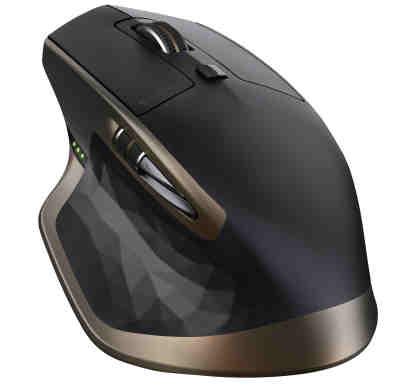 Logitech has introduced its Logitech MX Master Wireless Mouse. For people who work across multiple screens, devices and operating systems, the new mouse is optimized for controlling the complex environment, says the company.
"The Logitech MX Master Wireless Mouse is a beautifully designed, customizable mouse with the versatility of control, precision and speed," said Charlotte Johs, global vice president of computer peripherals at Logitech. "The numerous navigation options and advanced features make it our best mouse ever."
The mouse's shape supports your hand and wrist in a natural position making it easy to enjoy a fluid experience with its well-positioned buttons and wheels.
The MX Master has a rechargeable battery that lasts for up to 40 days on a full charge depending on usage, and an indicator light will notify you when the battery is getting low.
Four minutes of charging gives you one day of usage and you can continue using the mouse while it charges, eliminating any risk of downtime.
The Logitech MX Master Wireless Mouse is expected to be available in April 2015 for a suggested retail price of $99.99.
Leave a Reply