IBM Study: Big Data Equates to Big CFO Advantage
|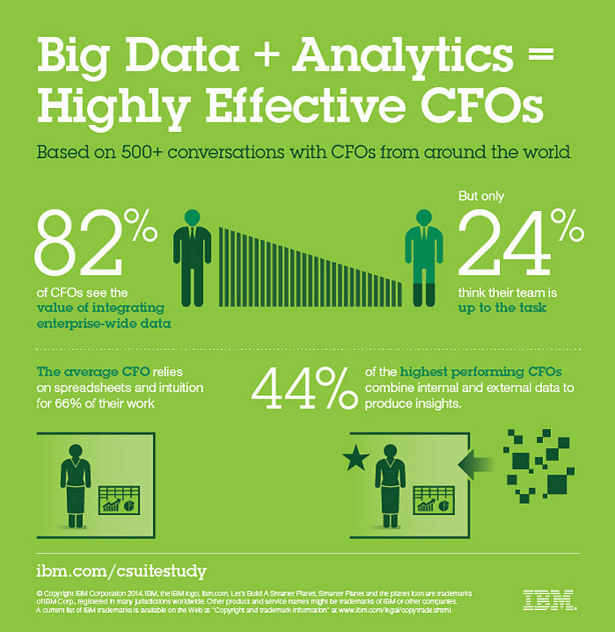 According to a new IBM (NYSE: IBM) study, the vast majority of CFOs (82 percent) see the value of integrating enterprise-wide data, but only 24 percent think their team is up to the task.
This marks a 205 percent increase in the gap between the importance of data and the ability to exploit its value since the question was first asked in 2005, showcasing a critical divide in the skills and capabilities for today's finance teams.
The study, entitled "Pushing the Frontiers," is based on findings from face-to-face conversations with 576 CFOs from around the world.
Conducted by IBM's Institute of Business Value (IBV), the study found that CFOs' expectations of their finance team have evolved, as have their views on technology.
While macro-economic and market factors still lead the list of external forces they expect to have the most impact on their enterprises in the near future, technology is now third on the list – up from fifth place in 2010.
IBM conducted its in-person analysis with more than 4,000 C-suite leaders by using a global team of business strategists, consultants, data scientists and statisticians.
Also for the first time, IBM Watson — IBM's cognitive system — was used to draw additional inferences from the study data. IBM announced the study findings Thursday, March 6.
Leave a Reply