How NBC 4 New York Uses Subway WiFi Video Network
|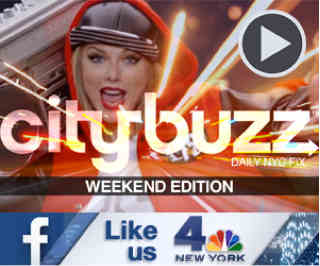 Citybuzz, a division of Vidicom, curates the best of local video for mobile WiFi, digital, and broadcast platforms in subways, hotels, and taxis.
This week, the company is announcing NBC 4 New York, which is said to be the first advertiser for the Citybuzz WiFi program in subways and a partnership with Kinetic Worldwide, a WPP company for planning and buying Out of Home media.
NBC 4 New York will have seven seconds of native video content to promote its programming every day in the daily Citybuzz video and a banner on all landing pages and welcome pages for users of the free subway WiFi. Kinetic Worldwide will be offering Citybuzz platforms to its roster of advertisers.
Since the Oct. 16 launch of the Transit Wireless free WiFi offering in the subways, Citybuzz, as the exclusive content provider, has attracted riders who click on the video offering every day.
Thirty-three percent of those viewers watch the video to completion, says the company. The Citybuzz videos are quick 60-second daily video news blasts showing riders what's hot in the city, from shows and events to great deals around town.
NBC 4 New York will be featuring its product through seven-second trailers that Citybuzz will meld into the daily one minute video.
NBC 4 New York is a part of NBC Owned Television Stations.
Leave a Reply