GSMA Elects Sunil Bharti Mittal of India as Chair
|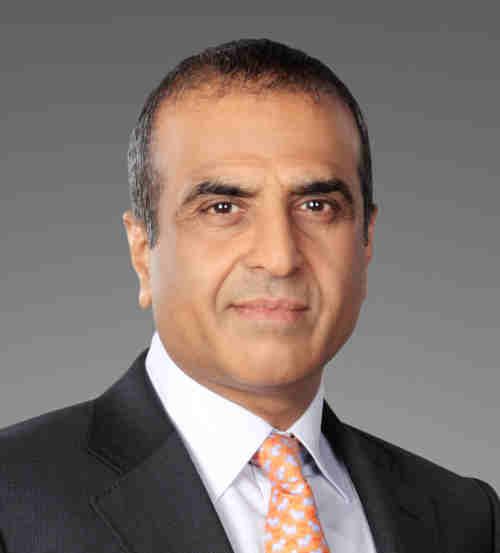 Sunil Bharti Mittal
Global mobile operators' association GSMA today announced that it has elected new members of the GSMA Board for the two-year period from January 2017 through December 2018.
The GSMA Board has also elected Sunil Bharti Mittal, Founder and Chairman, Bharti Enterprises as Chair, and re-elected Mari-Noëlle Jego-Laveissiere, Executive Vice President, Innovation, Orange Group as Deputy Chair.
As GSMA Chair, Mittal will oversee the strategic direction of the organisation, which represents nearly 800 of the world's mobile operators, as well as more than 300 companies in the broader mobile ecosystem.
"I am delighted to be elected as Chairman of the GSMA, and look forward to working closely with the rest of the Board, the GSMA leadership team and our entire membership to address the critical issues facing our industry and our customers," said Mittal.
[ World Bank Releases 'Doing Business 2017' Global Report ]
The first Indian to be elected as Chair of the GSMA, Mittal took over as Chairman of the International Chamber of Commerce (ICC) early this year.
Bharti Airtel was the host of the inaugural GSMA Mobile 360 – India event in New Delhi this week, as well as a meeting of the GSMA Board.
A highlight of the week, GSMA Chair-elect Mittal led the GSMA Board delegation at a meeting with Indian Prime Minister Narendra Modi on Wednesday afternoon.
In a broad-ranging discussion, according to GSMA, the meeting highlighted the pivotal role of mobile in delivering the government's Digital India vision of broadband as a utility for every citizen, bringing digital and financial inclusion to every corner of the country.
The GSMA Board has 26 members, including 25 operator representatives from the world's largest operator groups as well as smaller, independent operators with global representation. The GSMA's Director General Mats Granryd also serves on the GSMA Board.
The GSMA Board for the 2017-2018 term comprises:
Juan Carlos Archila, Executive Vice President, International Relationships, América Móvil
Bill Hague, Executive Vice President-Global Connection Management, AT&T Mobility
Sunil Bharti Mittal, Founder and Chairman, Bharti Enterprises
Sha Yuejia, Executive Director and Vice President, China Mobile
Sun Kangmin, Executive Director and Executive Vice President, China Telecom
Lu Yimin, President and Vice Chairman, China Unicom
Wolfgang Kopf, Senior Vice President, Public and Regulatory Affairs, Deutsche Telekom
Hatem Dowidar, CEO International, Etisalat
Mats Granryd, Director General, GSMA
Christian Salbaing, Deputy Chairman, Europe, Hutchison
Takashi Tanaka, President, KDDI
Eelco Blok, CEO, KPN
Chang-Gyu Hwang, Chairman and CEO, KT Corporation
Mauricio Ramos, CEO, Millicom
Phuthuma Nhleko, Chairman and Acting CEO, MTN Group
Andrei Dubovskov, President, MTS
Kazuhiro Yoshizawa, President and CEO, NTT DOCOMO
Mari-Noëlle Jego-Laveissiere, Executive Vice President, Innovation, Orange Group
Dong-Hyun Jang, President and CEO, SK Telecom
Julio Linares López, Vice President of the Board, Telefoìnica
Sigve Brekke, President and CEO, Telenor Group
Johan Dennelind, President and CEO, Telia Company
Kaan Terzioğlu, CEO, Turkcell
Roy Chestnutt, Chief Strategy Officer, Verizon
Serpil Timuray, Group Chief Commercial Operations and Strategy Officer, Vodafone
Scott Gegenheimer, CEO, Zain Group
GSMA Chair Jon Fredrik Baksaas will step down from the Board at the end of 2016, after holding this position for the past three years. Baksaas was elected as a member of the GSMA Board in 2008.
Photo courtesy: GSMA
Leave a Reply